Posts Tagged 'thighhighs'
Posted on June 4, 2012
Spunky
British teen Kacie James
is one of the cutest teens on the internet.  Kacie doesn't waste time stripping out of her clothes till she's just got her thigh-high socks and thats when the fun begins as she sprays whip cream all over her
perky teenage tits and starts to fuck her tight pussy
with her new dildo.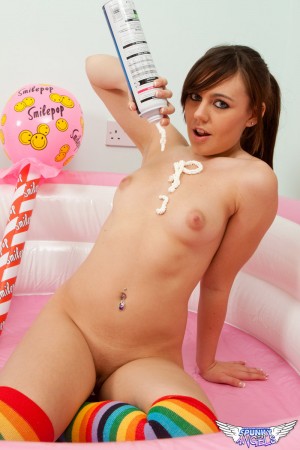 Click Here For More Pictures
Posted on May 14, 2012
Spunky Angel Kacie James
knows she's got a great ass and loves to show it off in her very short little jean shorts that make her ass just look so amazing and fuckable.  To finish off this look she has on some thigh high socks and a tshirt with a warning for all the girls out there to watch their boyfriends because Kacie is going to steal them.  This little teen from the UK isn't shy as she quickly strips down and starts to
finger her tight little pussy
for the camera!  Such a team player.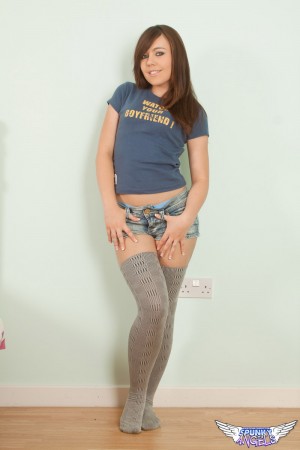 Click Here For More Pictures