Posts Tagged 'nonnude'
Posted on May 10, 2012
The
beautiful Spunky Angel Danielle
has a bit of a Drew Barrymore look to her and she's quite a knockout when she's all wet.  Danielle's
little bikini
doesn't hide very much and when it gets wet it tightens up against her beautiful skin and I know I don't need to explain to you guys and gals how hot that is.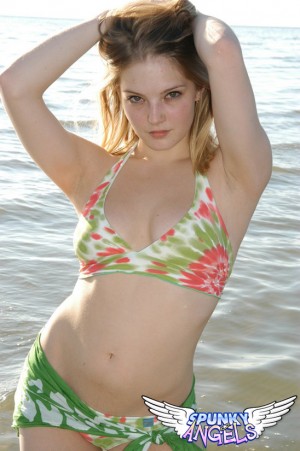 Click Here For More Pictures
Posted on May 10, 2012
Kick-start your day with Danielle the
petite little Spunky Angel
wearing blue lace boyshort panties. She could pass for any girl next door in the world and is definitely the kind of sight I like to see in the mornings.  A few minutes drooling over this girl is going to fill your head with enough dirty thoughts to get you through the workday.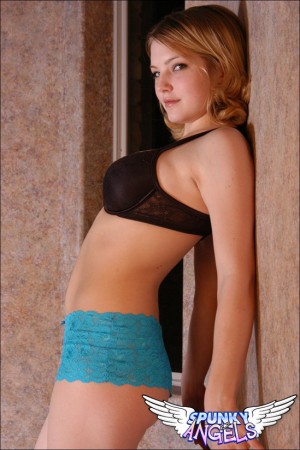 Click Here For More Pictures